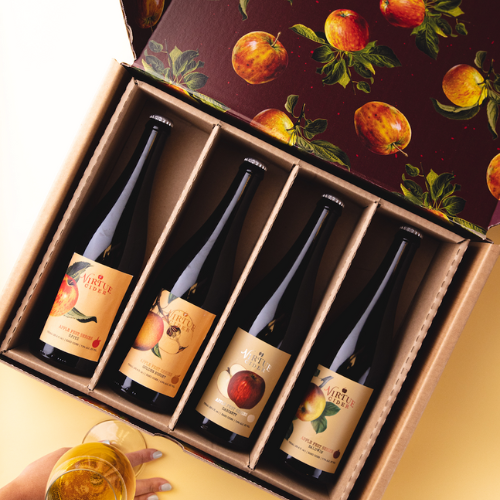 Thanks for signing up!
Welcome to Cider Society
Your membership benefits are now live! You've unlocked 10% off + free shipping on every cider order, and exclusive membership perks.
If you have questions, please contact us via email at customerservice@virtuecider.com or find answers to frequently asked questions in our FAQ section.